KinSource
1914 Map of Mankato - Ward 2
Blue Earth County
Minnesota
Standard Atlas of Blue Earth County, Minnesota
Compiled and Published by Geo. A. Ogle & Co, Chicago, 1914
Ward 2 is bounded on the north by Vine and Rhine streets, and on the south by Plum and Marsh streets.

The city limits are indicated by the hashed line.
Ward boundaries are indicated by the blue line.
(The boundaries are approximations based on the ward descriptions.)
Click on the map to enlarge it and launch it into a separate window.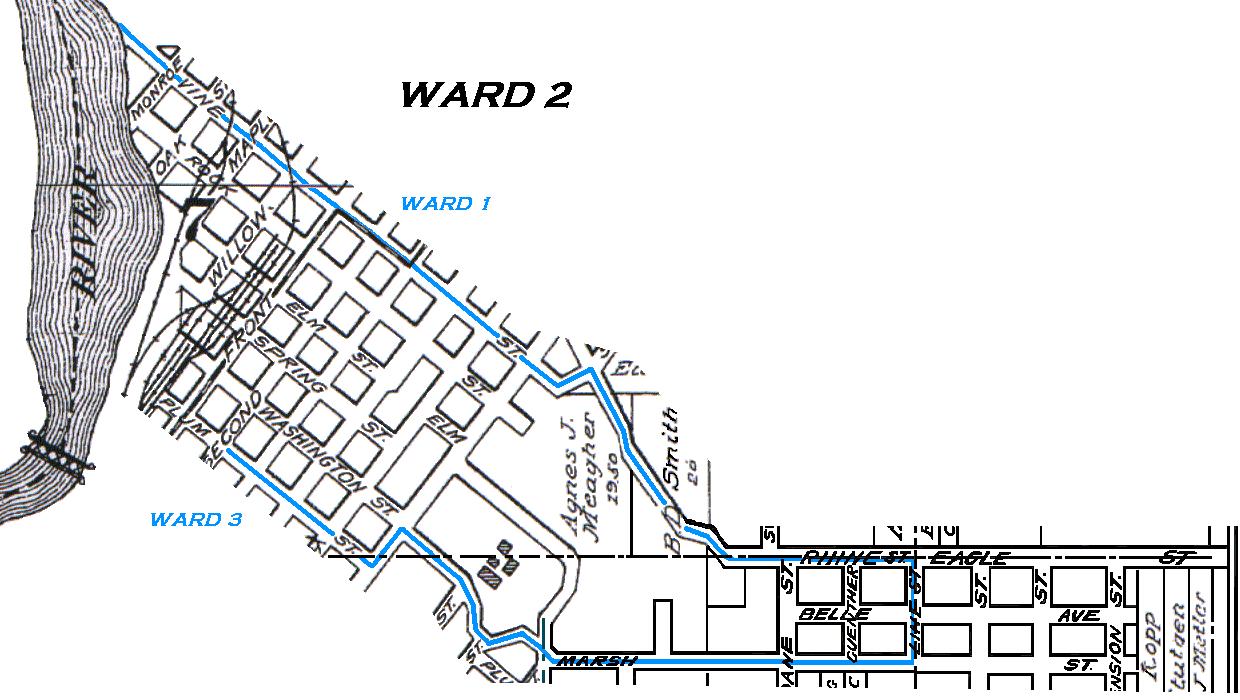 Copyright 2002 KinSource All Rights Reserved